Members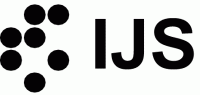 The Jožef Stefan Institute, named after the distinguished 19th century physicist Jožef Stefan, is the leading Slovenian research organisation. It is responsible for a broad spectrum of basic and applied research in the fields of natural sciences and technology. The staff of around 800 specialize in research in physics, chemistry and biochemistry, electronics and information science, nuclear technology, energy utilization and environmental science.
---

The Academy of Design in Ljubljana is an independent, private institution of higher education that offers education in the field of Interior design, Visual communications, Textiles and Fashion.
---

The Chamber of Agriculture and Forestry of Slovenia (CAFS) is the umbrella organisation which covers all natural persons and legal entities that work in the fields of agriculture, forestry and fishing in the Republic of Slovenia. The Chamber's main objective is to protect and represent their interests, advise them and promote economically efficient and environmentally safe activities.
---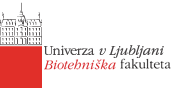 Its mission is education in the field of biotechnical sciences, natural sciences and mathematics, biology, natural sciences and mathematics, biochemistry and molecular biology, biomedical sciences, wood, pulp and paper technology, and biotechnology
Established in 1993, the Carniolan Investment Company Ltd (KID) continues the tradition of the Carniolan Industry Company, which was the main driving force in laying the foundations for the iron-making, mining, hydroelectric and wood processing industries in 19th century Slovenia. Today through its subsidiaries, KID is primarily involved in property development but also in the tourism and hotel industry and parking services.
---

Craftsmen and entrepreneurs performing craft activities and activities similar to craft, are associated in this Chamber in order to realize their short-term and a long-term business and professional goals in Slovenia and in EU. The main task of the Chamber is to support Slovenian enterprises in becoming more competitive on the domestic and international markets.
---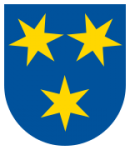 Celje is the third largest city in Slovenia. It is the administrative, economic, commercial, educational, cultural, medical, sports and fair centre of the Celje region. The Municipality of Celje extends over a surface of 95 km2; it includes 39 urban and suburban settlements, and it has a total population of just over 50,000.
---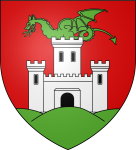 Ljubljana is the political and cultural heart of the Slovenian nation. It is an important European commercial, business, exhibition and congressional centre as well as the transport, science and education centre of Slovenia.
---
Maribor is the second largest city in Slovenia. The city's development was, is and will be determined by its geographical position on the juncture of roads connecting Central Europe with Southern Europe and Western Europe with the Pannonian plain. Due to its distance of just 18 km from the Austrian border, Maribor represents the gateway into the country as well as to the Balkans. This favourable position makes the city a cultural and economic centre of the North-Eastern Slovenia.
---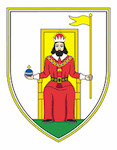 The Municipality of Novo mesto is one of the eleven Town Municipalities in Slovenia. Through history Novo mesto established itself as an economic and cultural centre of Dolenjska region. Its responsibility is to lead the region in further development and future European integration processes.
---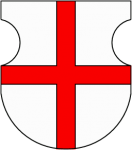 Ptuj is the oldest documented town in Slovenia and is situated in North-Eastern Slovenia, in the centre of Lower Podravje region at the border with Prlekija region.
---

DDC Consulting & Engineering Ltd. is Slovenia's largest engineering company in the civil engineering sector. The highly qualified and experienced experts employed at the Company have been trained to prepare and execute the most demanding consulting, engineering and other services in planning, constructing, maintaining, managing and operating traffic-related and other infrastructure facilities.
---
Chemistry studies and research in Slovenia have a long tradition. Since 1994, chemistry studies have been organised within the framework of the Faculty of Chemistry and Chemical Technology, University of Ljubljana. It is very strong in basic and applied research, which is closely linked with postgraduate studies.
---

The Institute for Business Education (IBE) is one of the largest providers of adult education and training in Slovenia. Active in the development,organisation and implementation of seminars, training courses, and workshops, the IBE works with lecturers and trainers who are national experts, giving special emphasis to practical applicable knowledge and experience. As a social partner, the IBE is involved in decision-making processes in the fields of education, training, adult education and national vocational qualifications. By becoming an SBRA member, the IBE hopes to expand its international cooperation through project work and increased participation in international consortiums.
---

The Institute of Metals and Technology is a public research institute for fundamental and applied research in natural, technical and environmental sciences. Following the program of The Ministry of Education, Science and Sport the institute educates young scientists to the level of Master's and Ph.D. degrees. The applied and developmental research being carried out at the IMT is partly or entirely supported from private, governmental and industrial enterprises as well as other ministries.
---

Roots of Korona company are firmly placed in the power industry where it excels with detailed knowledge of system's demands, technological characteristics and operating conditions. They concentrate on the provision of consulting and engineering services including the supply of equipment, installation and operation.
---
Perutnina Ptuj d.d. and its subsidiaries and associated companies ("Perutnina Ptuj Group") is a diversified food processing business. The main business of the Group is the production and sale of poultry meat and associated food products. The parent and principal trading company of the Group is Perutnina Ptuj d.d, which is involved predominantly in fresh chicken and turkey meat production and its processing.
---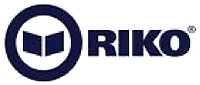 Riko is a strong group in the field of engineering, especially in the metalworking, wood-processing, recycling of waste materials and construction industries. It has its own production of special machine tools for the metalworking industry, equipment for automation machines and for robotized production processes. A member of The Group, Riko-hiše is manufacturing high quality, ecological, solid-wood houses. Another important part of the group are projects in the fields of energy and ecology, from planning to execution.
---

Sava d.d., the centre of the Sava Group, is continuing its 80-year tradition of rubber manufacturing in Kranj, Slovenia. Sava's business has been diversified into 6 divisions: Rubber Manufacturing, Chemicals, Trade, Tourism, Real Estate and Investment Financing.
---

Provides the inland and international transport of passengers and of goods in Slovenia and abroad, using the Slovenian railway network combined with other types of transport.
---
The Slovenian Research Agency was established by the Government of the Republic of Slovenia, on the basis of its decision of 26 December 2003. The Agency performs professional, development and executive tasks relating to the National Research and Development Programme at every level, as well as other work to promote research and development activities. The Agency carries out its legally determined duties in the public interest, providing permanent, professional and independent decision-making on the selection of programmes and projects financed from the state budget and other financial sources. The Agency is an indirect user of the state budget in terms of the legal provisions that govern public finances and public agencies.
---

TE-TOL is the biggest, highly-efficient cogeneration facility in Slovenia, producing electricity and heat in cogeneration.They are providing more than 90 percent of demand for heat in the district heating system of the city of Ljubljana, the capital of Slovenia, which represents about 50 percent of total heat demand in district heating systems of Slovenia.
---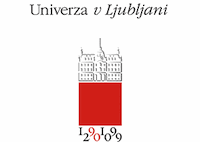 The University of Ljubljana practices basic, applied and development research, striving for excellence and quality of the highest standard in all fields of science and arts, such as the humanities, social sciences, linguistics, arts, medicine, natural sciences and technology.
---

The University of Primorska currently offers undergraduate and postgraduate programs in three faculties (Faculty of Humanities, Faculty of Management and Faculty of Education) and two colleges (Turistica – College of Tourism and Health Care College). Research activities are carried out by two research institutions (Science and Research Centre, Primorska Institute of Natural Sciences and Technology).
---
The University of Maribor is a broad-based institution committed to excellence in education, the extension of knowledge through basic, advanced and applied world-quality research as well as creative and artistic expression. With its complement of Arts and Sciences, Law, Business, Engineering, Medicine and Pedagogy, the University promotes cooperation, competition and multi-disciplinarity. Internationalisation plays an important role; the University encourages student and staff mobility and active participation in international associations, networks and projects. Founded in 1975, university contains 17 faculties, 1 administrative unit-Rectorat, it has 17.829 undergraduate students and 3.161 postgraduate student per year.
---
Forestry Institute of Slovenia is a public research institute with the following activities:
maintenance of forest ecosystem productivity and biodiversity, and resistance to stress;
forest ecosystem monitoring;
forest health research and monitoring;
acquainting the public with forestry and its relevance in Slovenia;
comprehending the structure and functions of forest ecosystems and physiology of forest trees;
comprehending the effects of climate change on forest ecosystems;
forest management as net carbon drain with emphasis on processes and biodiversity in forest soil;
forest genetic resources maintenance and research;
approval of seed stands;
certification of forest reproduction material;
implementation of environmentally friendly forest work techniques and technologies;
promotion of wood as of renewable raw material and energy source;
building of certification system for forest handling and tracing of wood to the ecologically aware buyer of wood and its products;
scientific research work;
publishing of important research achievements at home and abroad;
---

SID Bank was established in 1992 as Slovene Export Corporation with the aim of providing insurance and financing of export for Slovene companies. SID Bank is the parent company of SID Bank Group, which provides its customers a wide range of services for promotion of competitiveness in international business cooperation. It develops, provides and promotes long term financial services designed to supplement financial markets for the sustainable development of Slovenia. The vision of SID Bank is to become the central Slovene public financial institution, and through its integral supply of services complementary to financial market to be an important growth factor of Slovene economy.